Flipline Studios
is an American-based Flash game development company founded in 2004, that is best known for the series of Papa Louie's restaurant time-management games and Cactus McCoy. It was founded by Tony Solary and Matt Neff.

History
In 2004, Neff and Solary formed Flipline IDS (short for Interactive Design Studios). Their first product was a comic called Freezing Pointe.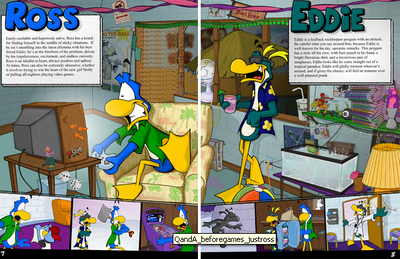 In 2006, when the company began their focus on creating Flash games, Freezing Pointe was discontinued in 2006 and Flipline IDS was renamed Flipline Studios. Papa Louie: When Pizzas Attack! was released in the same year. In 2007, Flipline then made their first cooking game called Papa's Pizzeria. They now have a site called Flipline Studios.com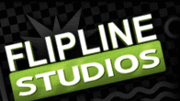 Current games
Papa Louie Games
Papa Louie: When Pizzas Attack!
Papa Louie 2: When Burgers Attack!
Papa Louie 3: When Sundaes Attack!
Cactus McCoy Series
Cactus McCoy and the Curse of Thorns
Cactus McCoy 2: The Ruins of Calavera
Steak and Jake Series
Steak and Jake: Midnight March
Other Flipline Studios Games
Old games (deleted from website)
Apps
Trivia
For privacy reasons, Tony and Matt appear on their site as the characters they designed for themselves and use to insert themselves into the games. They have made appearances in the games from Papa's Burgeria onwards.
Ad blocker interference detected!
Wikia is a free-to-use site that makes money from advertising. We have a modified experience for viewers using ad blockers

Wikia is not accessible if you've made further modifications. Remove the custom ad blocker rule(s) and the page will load as expected.