Thanks for joining to the wikia

Welcome to Flipline Fandom. We're a collaborative community website that provides details about the characters, fan games, tournaments, apps and platformer games created by users of this wikia, you can participate!.

In this wikia you will see all fandom of all fans of Papa Louie and Flipline Studios.
Featured Article
Customer Grand Tournament 2017 Qualifiers is the quaifing phase of the tournament were the fans select the customer who will clasify to the final phase of Customer Grand Tournament 2017.
Read More...

Customer most popular
Luis Angel
Luis Angel is happy living in his hometown, he live with his brother Foxter, a fox that Professor Fitz managed to anthropomorphize in one of its projects; from 3 years for family reasons...
Read More...

Customer of the month
Zdenek Čech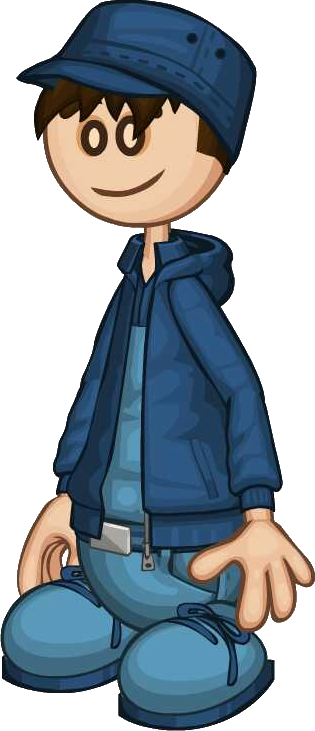 Zdenek Čech is an athlete who is passionate about sports, and many of his family have been recognized in different disciplines throughout the sporting world, Zdenek loves the swimming and has won 6 gold, 2 silver and 3 bronze medals in that discipline. His greatest inspiration was his grandfather Milenko Čech, who won 32 gold, 40 silver and 25 bronze medals throughout his career. His father Novak Čech has helped him improve his career by being his personal trainer.
Oficial Webs of Flipline
Flipline Studios • Papa Louie Arcade! • Remnants of Skystone
Other Flipline Game Wikias
Flipline Studios Wiki • Remnants of Skystone Wiki • Cactus McCoy Wiki • Steak and Jake Wiki • Jacksmith Wiki
Other Fanon Wikias
Flipline Fanfiction Wiki • Papa Louie Episodes Wiki • Fan Papa Louie Customers Wiki • Flipline Fiction Wiki • Papa Louie Fanon Wiki • Papa Louie Fanon 2 Wiki • Papa Louie Estudios Wiki • Flipline Fan Arcade Wiki

Visit our wikia in other languages.

Ad blocker interference detected!
Wikia is a free-to-use site that makes money from advertising. We have a modified experience for viewers using ad blockers

Wikia is not accessible if you've made further modifications. Remove the custom ad blocker rule(s) and the page will load as expected.