Hi everyone!
Today I would like to show the last 3 characters that were don't to be revealed. Those 3 characters are: Bryan (created by Me), Elodie (created by: Moxxa21) and Fabiola (created by: FurryFandom01).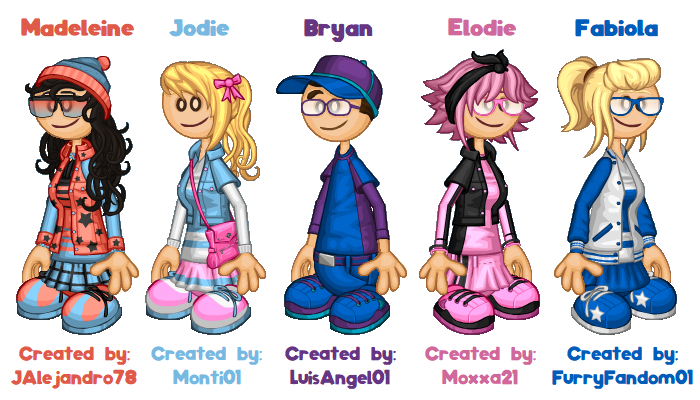 They 5 will be the debutants of the qualifying tournament by its organizers users.
The 112 participants of the qualifying tournament have already been confirmed and here I show you the list:
Note: The numbers are a CSS codify error, they not means anyone.
Male:
Female:
I also wanted to say that the date of the draw and the start of the qualifiers will remain standing. Taking the dates previously scheduled, September 28 and October 1, respectively.
That's all for now! Stay tuned for more info about Fandom Customers Tournament 2018 Qualifiers!
Sincerly,


02:01, September 24, 2017 (UTC)